"
This is my most erotic shot
"

–Kent
Kent Swanson is a psychopath from Dead Rising 1. He is fought in the mission Photographer's Pride. Kent Swanson appears in 3 missions and dies on the final one.
Kent Swanson
Kent Swanson

Some attributes

First
Cut from the same cloth, Photo Challenge, Photographer's Pride
Second
Sparta Kick, Pistol
Third
Photojournalist

Other attributes
Cut from the same cloth
Edit
Kent Swanson is first found in this mission. He is not an enemy, but teaches the player to the more advanced features of the camera.
Photo ChallengeEdit
Kent once again is not an enemy in this mission. He challenges Frank to take a picture of the most erotic thing he can find. If Frank succeeds in doing so, he will encounter Kent one last time, the next day by noon.
Photographer's PrideEdit
This is the mission where Kent turns on Frank. Kent attempts to take a shot of a zombie larvae inside a person. If Frank gets there by noon, he will stop Kent. If not, Kent kills the survivor. Regardless, Kent is fought.
Kent has a simple move set. He will attempt to roundhouse kick or Sparta kick the player if he close by. He will use his pistol in longer ranges. His kicks tend to leave him open for a little while. Kent is not too difficult as a psychopath and can be defeated with a little ease. His pistol shots can be more difficult to dodge.
After his defeat, Kent states for Frank to take his picture. Frank, disgusted by his act, tosses his camera away.
Chop til you dropEdit
Kent is not a psychopath in Dead Rising: Chop til you drop. Instead, he is replaced by a zombie version of him: Zombie Kent.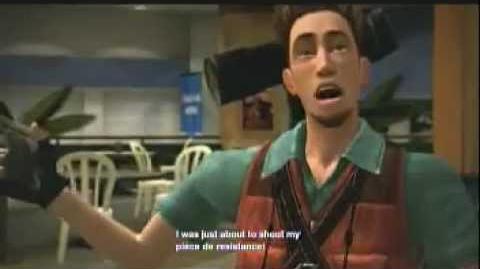 Ad blocker interference detected!
Wikia is a free-to-use site that makes money from advertising. We have a modified experience for viewers using ad blockers

Wikia is not accessible if you've made further modifications. Remove the custom ad blocker rule(s) and the page will load as expected.